J.S. Technology Ltd
The J.S. Technology brand is the sum of three high quality customer focused divisions:

J.S. Technology Ltd.

 John Sim receiving a John Logie Baird award for innovation at the regional presentation ceremony held at the Big Idea in Irvine.   The awards are sponsored by Unisys and are the longest running national innovation awards.
JS Technology currently specialises in the manufacture and supply electronic video and audio products for the Home Cinema market. Widely regarded as some of the best performing products on the market, our focus is on quality electronics designed to effectively meet your interfacing needs.
 Quality – Designed in to every product.   We select our components based on quality, not price.
 Unique Designs – Always innovative.   Ideas and solutions for your A/V requirements.
 Service – Technical support for our products is always available.
 Integrity – We strive for engineering excellence, not marketing spin.
Our products have been used and recommended by some of the leading companies around the world

As well as installed in various people's homes by professional installers.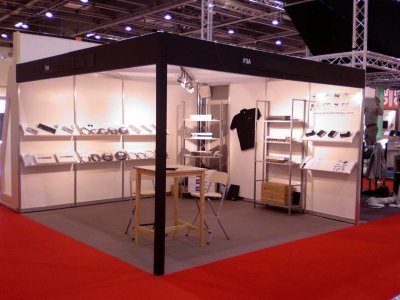 J.S. Technology products on display at the
Custom Electronic Design and Installation Association (CEDIA) EXPO at ExCeL London.
As featured in the Financial Times: "Preaching The Conversions".

Selection of J.S. Technology products.
J.S. Technology Select.

Our Select products include cables, HDMI switches and distributors. We've selected a variety of core products from various manufacturers around the world looking for the same attributes we expect from our own products - Quality, performance, function. We believe that these products offer some of the best performance and value on the market today, keeping true to the core belief of engineering excellence over marketing spin.
J.S. Technology Research Ltd.

Our Research and development division, which also incorporates our commercial design and business consultancy, uses the same principles of quality of design which goes into J.S. Technology products.
At J.S. Technology Research, we design high quality electronic systems for industrial, commercial and medical applications, as well as technical trouble shooting and manufacturing consultancy.
As of 2014 the operations of J.S. Technology Research Ltd has been re-absorbed in to J.S. Technology Ltd.
The following companies are just a selection of who we have been involved with.